Dishing out daily (or almost daily) Broadway musical news and gossip. The companion site to The Broadway Musical Home (broadwaymusicalhome.com), a directory of Broadway musicals with the story, songs, merchandise, video clips, lyrics, tickets, rights & awards for almost 200 shows.
Archive for Godspell
The reviews for Godspell are in and they are not what Producers were hoping to see. Though some of the cast, like Telly Leung and Lindsay Mendez, get some nice shout outs, reviewers all agree – the show is simply trying too hard and better belongs Off-Off-Off-Off-Off-Off Broadway, at your local high school or community theatre, than at the Circle in the Square. With glitter and choreography that includes the Macarena and trampolines, the show skews young and is generally is not these reviewer's cup of tea. That said, we've seen many Broadway shows continue on to great success, regardless of reviews because the youth element latched on so strongly (Wicked, anyone?). Perhaps this show will surprise every one of them and the ADHD energy that was too much for these reviewers is the perfect recipe for success among the coveted younger audiences.
The New York Times:
Go easy on the caffeine if you're heading to the Broadway revival of "Godspell" that opened on Monday night at the Circle in the Square. The cast of this relentlessly perky production of the 1971 musical, which transformed parables from the Gospels into a series of singable teaching moments, virtually never stops bopping, bouncing, bounding, even trampolining across the stage and up the aisles of the theater. It's like being trapped in a summer camp rec room with a bunch of kids who have been a little too reckless with the Red Bull.
The Hollywood Reporter/Reuters: 
Prepare ye the way for disappointment. Goldstein approaches it all like a Children's Television Workshop special. Maybe it's appropriate for a show so widely performed in schools, but this feels indeed like a high school production staged by the wacky new drama teacher. (Think Mr. G. on HBO's under-appreciated Summer Heights High.) Christopher Gattelli's choreography also throws a million ideas at the stage in the hope that something sticks. The strength of some of the second-act songs such as "On the Willows" ensures that a depth of feeling does eventually coalesce. And the crucifixion is arrestingly staged, albeit with cheesy simulated slo-mo from the disciples during the finale's wailing guitar breaks. But my chief takeaway from this was the tarnishing of a treasured theater memory. Now, let's see how Jesus Christ Superstar holds up in the spring.

Associated Press: 
"Godspell," which has long been a standard show put on in colleges and high schools, captures the best of the old and embraces the new: At intermission, some cast members stay on stage for the traditional boogie with the audience – yes, free wine is handed out – and yet this new version has the parable about Tribute to Caesar illustrated by Jesus putting a coin in a tip jar. Costumes by Miranda Hoffman remain true to that dynamic, with the use of multicolored pants and suspenders as a nod to the hippy past, and prom dresses, sneakers, a bowling shirt and leopard prints a sign of the new. It all ends badly, of course – for Jesus, not the show. The second act is a bummer, though Jesus' death is sensitively handled. But as his followers carry his body away – their faces glisten with sweat and they are visibly moved – it's clear that "Godspell" has anointed a new group of Broadway stars and we are the richer for it.
Newsday:
The nine performers are talented young people who get less cloying in the second act, when they stop trying so hard. They begin in business clothes, talking into cellphones, but soon change into ragtag thrift shop/fairy-tale style. They dance the Macarena, shoot confetti at us from pop guns and, in one of the better numbers, jump on trampolines revealed under trap doors.
Scrupulous journalism requires me to report that Friday's audience leaped to its collective feet, roared with approval and many even went onstage for thimbles of wine at intermission. At the risk of appearing to kick a puppy, I admit I was not among them.
NY Post: 
Goldstein and choreographer Christopher Gattelli milk the in-the-round staging for all it's worth. The band members are scattered among the audience, the actors often run up and down the aisles and volunteers are invited onstage for games of charades and Pictionary. Clean-cut and colorful, this production skews young. It's great for teens, but adults may find its hyperactivity a bit numbing.
Variety: 
Strongest aspect of the affair is the casting: This "Godspell" is especially well sung. Standing out are Lindsay Mendez (on "Bless the Lord" and elsewhere) and Telly Leung (on "All Good Gifts"). The one big letdown comes from Hunter Parrish, the Jesus of the occasion. Parrish has an innocent smile, big blonde hair, and plenty of teeth; he doesn't look like a Ken doll, exactly, but he sings like one. Wallace Smith, as John/Judas, is marginally stronger but not up to the level of the ensemble. One of the surprising bright spots is the entr'acte reprise of "Learn Your Lessons Well," sung by Leung (at piano) with Mendez and Smith. Yes, there is an audience for this "Godspell," and perhaps they can be reached. But the strengths of the original have been so weighted down by mirthless improvements that it makes for a very long two hours.
Bloomberg News:
0 stars. Updating the show with mobile phones and references to Donald Trump makes it no less creepy. Jesus (Hunter Parrish) can't sing. The band sounds muddy. David Korins's set and Miranda Hoffman's costumes replace primary colors with dull tones. There's one standout among the dreary supporting players: a star-quality mimicker named Telly Leung.

NY Magazine:
The music's been given a once-over, as well, with sometimes radically tricked-out new undercarriages: Gone is the granola folk of "God Save the People," replaced by an almost- reggae lilt; "We Beseech Thee"'s gospel revival has been canned in favor of neo-country (and is now performed on, gulp, trampolines). And yet, for all that's changed, it's still much the same spell. "Bless the Lord" is still the first number to bring down the house (especially as performed by the redoubtable Lindsay Mendez), and incandescent individual performances (Telly Leung's magnificent "All Good Gifts," for example) elevate songs that might, in less expert hands, show their age.
NorthJersey.com:
The show's songs, including "Day By Day" (warmly sung by Anna Maria Perez de Tagle), "Learn Your Lessons Well," "By My Side" and "All for the Best," are well-served by Michael Holland's dynamic orchestrations…It's clever, but the message intended by the parable gets lost. That's the evening's biggest problem: Instead of the show's style enhancing the delivery of its substance, it often obscures it.

Read the full review

Time Out:
Reorchestrated and sound-designed for young, modern ears, this Godspell sounds like a born-again Glee, and several performers have moments to shine (including Uzo Aduba, Telly Leung and the wonderful Lindsay Mendez). Capering through Christopher Gattelli's joyous choreography, on David Korins's continually surprising set, the actors are nothing if not energetic. But for all the copious tributes paid to him, Jesus is a thankless role, and Hunter Parrish is this production's sacrifice to it; with a voice and presence as light as his ultra-blond locks, Parrish preaches softly and wears a creepily forced smile. This is Jesus as Stepford twink, and it's regrettably in keeping with a show that, in its combination of bathos and kitsch, is a model of bad faith.

Read the full review

Backstage:
Instead of allowing the concept, of a childlike Christ leading a gaggle of puppyish disciples through the parables, to stand on its own, Goldstein has added a plethora of gimmicks, including audience-participation charades and Pictionary, as well as topical references to everything from Donald Trump to Facebook to Occupy Wall Street. When the cast hauls out the glitter cannons at the end of the first act, you know they're trying too hard. "Godspell" is a popular choice for high school and community theaters because it has a simple, laid-back charm and opportunities for the cast of 10 to stand out, with each receiving at least one lead vocal part in the bouncy, infectious score, here rocked up and amped by orchestrator Michael Holland and sound designer Andrew Keister. Goldstein would have done better to reduce the volume and let the young ensemble rather than the jazzy staging take the spotlight.
The Village Voice:
But the show's switches from goofy to glum are as awkward as ever, and while the Jesus (the surfer-dude-looking Hunter Parrish from Weeds) has a silkily beautiful voice, he can't make the dramatic parts as profound as they want to be.
There's been lots of news this last week. Here are the big items:

Closing Soon
West Side Story and Promises, Promises have just announced that they will close on Broadway on January 2, after playing 748 and 291 performances, respectively. West Side Story has had quite the run – an admirable revival that played to positive reviews and celebrated great attendance throughout. Promises, Promises, which opened to very poor reviews, ended up pulling in many more patrons than anyone thought after Sean Penn's Tony Award appearance (and on-screen heterosexual kiss with his co-star, Kristin Chenoweth). The closing comes soon after announcements that Kate Finneran, who received much critical acclaim and a Tony Award for her performance in the show, would be departing the production.
Fela! will also be closing its doors on January 2, after a bit of celebrity casting in the role of Fela's mother, Funmilayo Ransome-Kuti. Pop star Patti LaBelle has stepped into the role created by Lillias White and will continue until the show's final performance in January.

Casting Announcements
Elf has now been fully cast and will star Sebastian Arcelus (Jersey Boys, Wicked, Rent) opposite Amy Spanger (Rock of Ages, The Wedding Singer) alongside an ensemble of big name stars, including: Beth Leavel (The Drowsy Chaperone, Mamma Mia!), Mark Jacoby (Sweeney Todd, Show Boat), George Wendt ("Cheers," Hairspray), Matthew Gumley (Addams Family), Valerie Wright (Steel Pier), Michael McCormick (Curtains) and Michael Mandell (Big River).
The biggest casting excitement is over that of the star-studded Women on the Verge of a Nervous Breakdown, which includes the likes of de'Adre Aziza, Laura Benanti, Danny Burstein, Nikka Graff Lanzarone, Patti LuPone, Brian Stokes Mitchell, Mary Beth Peil, Sherie Rene Scott and now Justin Guarini. If star power is worth anything, this show will bring in the crowds. Whether they'll recoup with the size of the checks they've got to be writing for this cast is another question altogether…
As to casting changes, American Idol winner Jordan Sparks has joined the cast of In the Heights and gave a stunning rendition of "Breathe" at this year's Broadway on Broadway. Constantine Maroulis left Broadway's Rock of Ages to tour with the production, and has been replaced with Broadway newcomer Joey Taranto. Ryan Jesse will be stepping into the role Sebastian Arcelus is vacating in Jersey Boys on October 12, but most everyone else appears to be staying put.

Show Previews
Spider-Man: Turn Off the Dark, Elf and Priscilla Queen of the Desert all had premiere performances this last week, the first on Good Morning America and the other two at this year's Broadway on Broadway. Check out the songs below. What do you think?
Spider-Man: Turn Off the Dark

Elf

Priscilla: Queen of the Desert


Become a Producer
And then there's a new category of news – Ken Davenport is producing Godspell on Broadway and is inviting anyone with $1,000 to help him do so. It's what he's calling "the first ever community produced Broadway musical." Shares are available at $100 a pop, with a minimum purchase of 10. For more information or to become a producer, go to www.peopleofgodspell.com.
A lot has been happening on Broadway these last few weeks. Here are the biggest of the announcements:
Closing soon
Bye Bye Birdie has offically announced that it will play its final performance on Jan 24. Though technically an extension of its limited run, many had expected this expensive production to run much longer, and producers are definitely walking away with losses.
RUMOR: Michael Riedel of the New York Post is saying things aren't looking good for Broadway's Ragtime: "Officially, the producers say, 'there are no plans to close at this time.' Unofficially, it's likely to close Jan. 3 at a total loss, several production sources say."
Though not Broadway, this one is a big blow for NYC theatre. Altar Boyz, the longest running Off-Broadway musical to open in more than a decade (the 9th longest of all time), will play its final performance at New World Stages on Sunday, January 10th at 7:30 PM.
Opening soon
Million Dollar Quartet will officially begin previews at the Nederlander Theatre on March 13, 2010 and open on April 11, 2010. The Broadway production will be independent of the Chicago company, which will continue there. Broadway casting has not yet been announced.
All About Me, which had announced an opening in a few months at the John Golden Theatre, will instead take over Henry Miller's Theatre now that Bye Bye Birdie is vacating.
Producer Ken Davenport has announced that Stephen Schwartz's Godspell, which had been scheduled to begin previews at the Ethel Barrymore Theatre in September 2008, is now aiming for a Broadway bow during the 2010-11 season. The revival will be directed by Daniel Goldstein. No casting has yet been announced.
Cast albums
PS Classics and Nonesuch will team to release the new Broadway cast album of Stephen Sondheim's A Little Night Music. The cast of the Trevor Nunn-directed revival will record the album Jan. 4, 2010. No release date has yet been announced.
The cast album for the Broadway revival of Finian's Rainbow will be available on Feb. 2, 2010 (though the disc will be at the St. James Theatre three weeks before that). The new Broadway cast album will be produced by PS Classics.
Broadway's Memphis has recorded a cast album with Delray Records. The national release will be announced shortly, but in the meantime fans may purchase it at the Shubert Theatre where the musical opened in October.
Broadway casting announcements
Corbin Bleu of High School Musical fame is going to play the role of Usnavi in In the Heights starting January 25th. Regarding the casting (which has met with a lot of nay-saying online), Lin-Manuel Miranda had this to say:
Javi is amazing. Jon Rua is too.
Michael Balderrama makes the drama ring true.
They're big footsteps; I wrote a really big shoe.
This one is Lin-approved: Mr. Corbin Bleu.
Producers have announced that the Broadway production of Sondheim on Sondheim, opening April 22, will star Barbara Cook, Vanessa Williams, Tom Wopat, Leslie Kritzer, Norm Lewis, Euan Morton and Matthew Scott.
Kelsey Grammer has signed on to star in the Broadway musical La Cage Aux Folles, as Georges. He will star alongside Douglas Hodge, who will continue in the role of Albin, the drag queen star, which he played to critical acclaim in London. The revival opens on April 18, 2010 at the Longacre Theatre.
Matt Cavenaugh will play his last performance as Tony in West Side Story on Dec. 13. His understudy Matthew Hydzik will resume the role on Dec. 15.
Broadway's Mary Poppins welcomes Valerie Boyle to the role of household cook Mrs. Brill Dec. 4 and Tony nominee Jonathan Freeman to the company on Dec. 12 at the New Amsterdam Theatre.
Destiny's Child member Michelle Williams will join the musical Chicago on Broadway starting Feb. 8. Williams is slated to star as Roxie Hart in the production until mid-April.
Grammy-nominated cast albums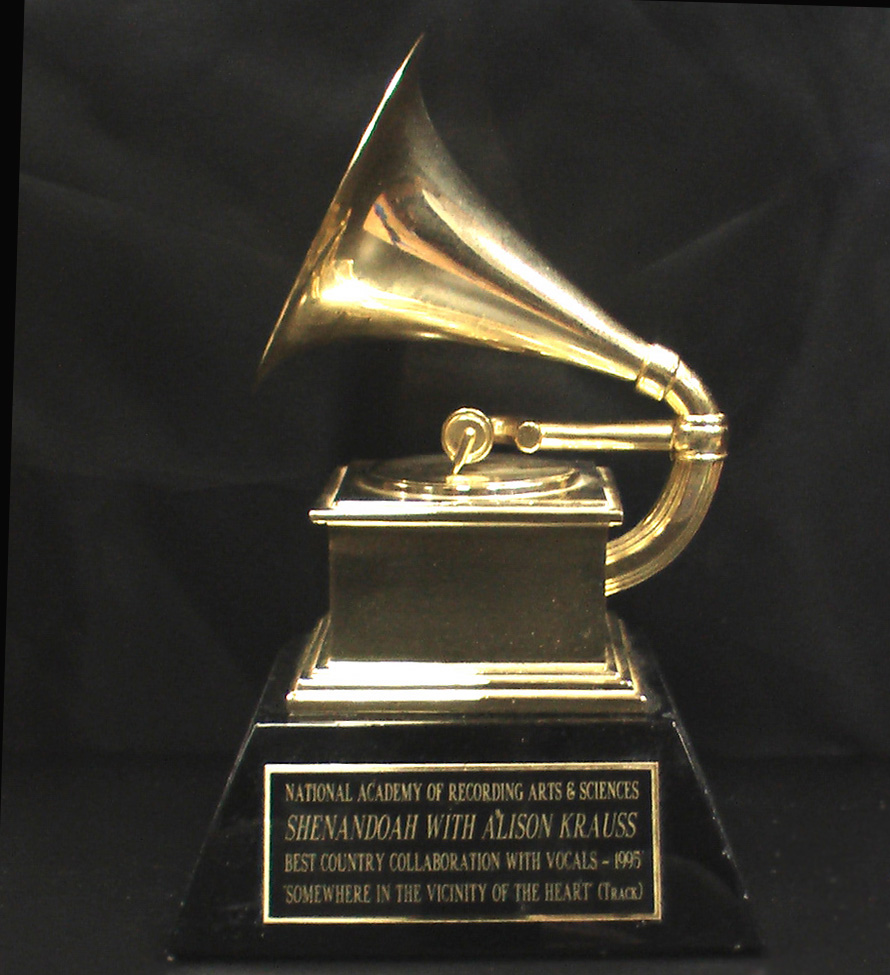 The Grammy Award nominations were announced, and the Best Musical Show Album contained nominations for Ain't Misbehavin', Hair, 9 to 5, Shrek and West Side Story.
Wicked sets a new record
Wicked hit a major milestone Thanksgiving weekend, becoming the first Broadway production to report sales of more than $2 million for a single week.
Musicals on the Silver Screen
Variety is reporting that "Shakespeare in Love" director John Madden is in talks to direct the film version of My Fair Lady with a screenplay by Emma Thompson. Keira Knightly and Daniel Craig have been rumored to star in the Cameron Mackintosh and Duncan Kenworthy produced movie musical.
Tony Award-winning actress Donna Murphy (Passion, The King and I) has joined the cast of the new Disney animated musical Rapunzel. Murphy will voice the role of the witch, alongside Mandy Moore and Zachary Levi. Academy Award-winning composer Alan Menken will compose and Byron Howard and Nathan Greno will direct.
Amateur rights available
Rights for the 2008 Tony Award winner for best musical, In the Heights, are now available through R&H Theatricals. For more information or to license the show, click here.
Musicals on Time's Top Ten of Everything list
Time Magazine unveiled its "The Top 10 Everything of 2009," rating news, entertainment, pop culture and more. Ragtime, Finian's Rainbow and Fela! all appeared on the "Top 10 Plays and Musicals" list and Marion Cotillard on the "Top 10 Movie Performances" list for her turn in the film version of Nine.
New equity leadership
Actors' Equity Association announced Dec. 11 that Mark S. Zimmerman has resigned as president, effective immediately. Equity's vice president Paige Price will now carry out the duties of the president until a new president is elected.
Touring soon
Dreamgirls concludes its Harlem run Dec. 12 prior to embarking on a national tour. The production, starring Moya Angela, Syesha Mercado, Adrienne Warren, Margaret Hoffman, Chaz Lamar Shepherd, Chester Gregory, Trevon Davis and Milton Craig Nealy was directed by Robert Longbottom (Side Show, Flower Drum Song, Bye Bye Birdie), who co-choreographed with Emmy-nominated hip-hop artist Shane Sparks.