Dishing out daily (or almost daily) Broadway musical news and gossip. The companion site to The Broadway Musical Home (broadwaymusicalhome.com), a directory of Broadway musicals with the story, songs, merchandise, video clips, lyrics, tickets, rights & awards for almost 200 shows.
Archive for Michelle Williams
Next to Normal Looking to Launch a National Tour
Brian Yorkey, the book writer and lyricist for Broadway's Next to Normal, told Playbill.com, "A tour is in the works. David Stone's at work putting it together. I think it will launch later this year, in the fall or winter." In addition to a national tour here in the US, there is also apparently a group working on translating the show for a Scandinavian production.
Chicago Now Broadway's 6th Longest Running Show
On Jan. 12, the Tony Award-winning revival of John Kander and Fred Ebb's Chicago played its 5,462nd performance and became the sixth longest-running production in Broadway history, surpassing Beauty and the Beast, which previously held that position.
Finian's Rainbow Cast Album Available Feb 2
The critically acclaimed revival of Finian's Rainbow that just closed its doors on Broadway did have the chance to visit a recording studio before the death knells rang – capturing the beautiful voices of Kate Baldwin and Cheyenne Jackson singing some of the best songs in the Broadway musical cannon. Listen to a sample. The album is available for pre-order now.
Hair holding open casting
With nearly all of the original Broadway cast of Hair off to perform in the west-end transfer, producers are looking to cast a new group of Broadway hopefuls. Open auditions will take place from 10 AM-6 PM at the Public Theater on January 21. Actors are asked to prepare 16 bars of an up-tempo pop or rock song (with sheet music), and to bring a headshot and a resume.
Billy Elliot has Recouped its Investment
Producers of the Tony Award-winning Broadway musical Billy Elliot have announced that it has recouped its $18 million investment. The national tour of the show is set to launch in Chicago on March 18.
La Cage Aux Folles Artwork Revealed
Our Twitter and Facebook followers have had mixed opinions about it. What do you think?
An Obama Musical?
Yes. A company in Germany has created a show based on Obama's rise to the Presidency. The title: HOPE. The video speaks for itself:
Casting changes
In the Heights
Janet Dacal (who originated Carla) and newcomer David Del Rio will be replacing Mandy Gonzalez (the current Nina) and Robin De Jesus (the current Sonny) when they leave Broadway's In The Heights next month.
Wicked
Andy Karl (9 to 5, Legally Blonde) will join the Broadway cast of Wicked beginning Feb. 2, succeeding Kevin Kern in the role of Fiyero. Katie Rose Clarke and Jenny Fellner stepped into the roles of Glinda and Nessarose, respectively, on Jan. 14.
Chicago
Former Destiny's Child member Michelle Williams (Aida) will replace Ashlee Simpson as Roxie Hart in Broadway's Chicago beginning February 8.
South Pacific
On January 5, Laura Osnes (Grease, Bonnie & Clyde) returned to Broadway's South Pacific taking over the role of Nellie Forbush from Kelli O'Hara.
Coming soon…
Zorba
The New York Post is reporting that Antonio Banderas (Nine) will be playing the title role in a Broadway production of the John Kander & Fred Ebb musical Zorba, to be directed by Gary Griffin (The Color Purple) and choreographed by Sergio Trujillo (Jersey Boys).
Monsoon Wedding
Mira Nair is working on a stage version of her film Monsoon Wedding hoping to make its Broadway debut a year from now. The show, co-written by Mira Nair and Sabrina Dhawan with music by Vishal Bharadwaj and choreography by Bill T. Jones, will combine circus acrobatics, aerial acting, theatre, music and dance.
Glee – Golden Globe, 2nd Season, Open Casting
The TV show Glee , which has featured show tunes and many Broadway actors, including Matthew Morrison (Hairspray, Light in the Piazza) and Lea Michele (Spring Awakening), took home the Golden Globe Award for Best Television Series (Comedy or Musical) and was picked up for a second season on Fox. Fans will be excited to hear that producers have announced casting for both professionals and amateurs ranging from ages 16-26. Are you enough of a gleek to make the show?
Delays…
All About Me
Previews for All About Me, the Michael Feinstein and Dame Edna show, will begin Feb. 22, three days later than originally announced.
Spider-Man: Turn Off the Dark
Also delayed, not so surprisingly, was Spider-Man: Turn Off the Dark. The show, which producers had vehemently assured patrons would begin previews on Feb 25, will now be open sometime in 2010 – no specific dates have yet been announced.
Broadway on TV!
John Tartaglia (Shrek, Avenue Q) will appear on the February 3rd episode of  Ugly Betty.
Catherine Zeta-Jones (A Little Night Music) will guest on "The Late Show with David Letterman" on Jan. 22.
A lot has been happening on Broadway these last few weeks. Here are the biggest of the announcements:
Closing soon
Bye Bye Birdie has offically announced that it will play its final performance on Jan 24. Though technically an extension of its limited run, many had expected this expensive production to run much longer, and producers are definitely walking away with losses.
RUMOR: Michael Riedel of the New York Post is saying things aren't looking good for Broadway's Ragtime: "Officially, the producers say, 'there are no plans to close at this time.' Unofficially, it's likely to close Jan. 3 at a total loss, several production sources say."
Though not Broadway, this one is a big blow for NYC theatre. Altar Boyz, the longest running Off-Broadway musical to open in more than a decade (the 9th longest of all time), will play its final performance at New World Stages on Sunday, January 10th at 7:30 PM.
Opening soon
Million Dollar Quartet will officially begin previews at the Nederlander Theatre on March 13, 2010 and open on April 11, 2010. The Broadway production will be independent of the Chicago company, which will continue there. Broadway casting has not yet been announced.
All About Me, which had announced an opening in a few months at the John Golden Theatre, will instead take over Henry Miller's Theatre now that Bye Bye Birdie is vacating.
Producer Ken Davenport has announced that Stephen Schwartz's Godspell, which had been scheduled to begin previews at the Ethel Barrymore Theatre in September 2008, is now aiming for a Broadway bow during the 2010-11 season. The revival will be directed by Daniel Goldstein. No casting has yet been announced.
Cast albums
PS Classics and Nonesuch will team to release the new Broadway cast album of Stephen Sondheim's A Little Night Music. The cast of the Trevor Nunn-directed revival will record the album Jan. 4, 2010. No release date has yet been announced.
The cast album for the Broadway revival of Finian's Rainbow will be available on Feb. 2, 2010 (though the disc will be at the St. James Theatre three weeks before that). The new Broadway cast album will be produced by PS Classics.
Broadway's Memphis has recorded a cast album with Delray Records. The national release will be announced shortly, but in the meantime fans may purchase it at the Shubert Theatre where the musical opened in October.
Broadway casting announcements
Corbin Bleu of High School Musical fame is going to play the role of Usnavi in In the Heights starting January 25th. Regarding the casting (which has met with a lot of nay-saying online), Lin-Manuel Miranda had this to say:
Javi is amazing. Jon Rua is too.
Michael Balderrama makes the drama ring true.
They're big footsteps; I wrote a really big shoe.
This one is Lin-approved: Mr. Corbin Bleu.
Producers have announced that the Broadway production of Sondheim on Sondheim, opening April 22, will star Barbara Cook, Vanessa Williams, Tom Wopat, Leslie Kritzer, Norm Lewis, Euan Morton and Matthew Scott.
Kelsey Grammer has signed on to star in the Broadway musical La Cage Aux Folles, as Georges. He will star alongside Douglas Hodge, who will continue in the role of Albin, the drag queen star, which he played to critical acclaim in London. The revival opens on April 18, 2010 at the Longacre Theatre.
Matt Cavenaugh will play his last performance as Tony in West Side Story on Dec. 13. His understudy Matthew Hydzik will resume the role on Dec. 15.
Broadway's Mary Poppins welcomes Valerie Boyle to the role of household cook Mrs. Brill Dec. 4 and Tony nominee Jonathan Freeman to the company on Dec. 12 at the New Amsterdam Theatre.
Destiny's Child member Michelle Williams will join the musical Chicago on Broadway starting Feb. 8. Williams is slated to star as Roxie Hart in the production until mid-April.
Grammy-nominated cast albums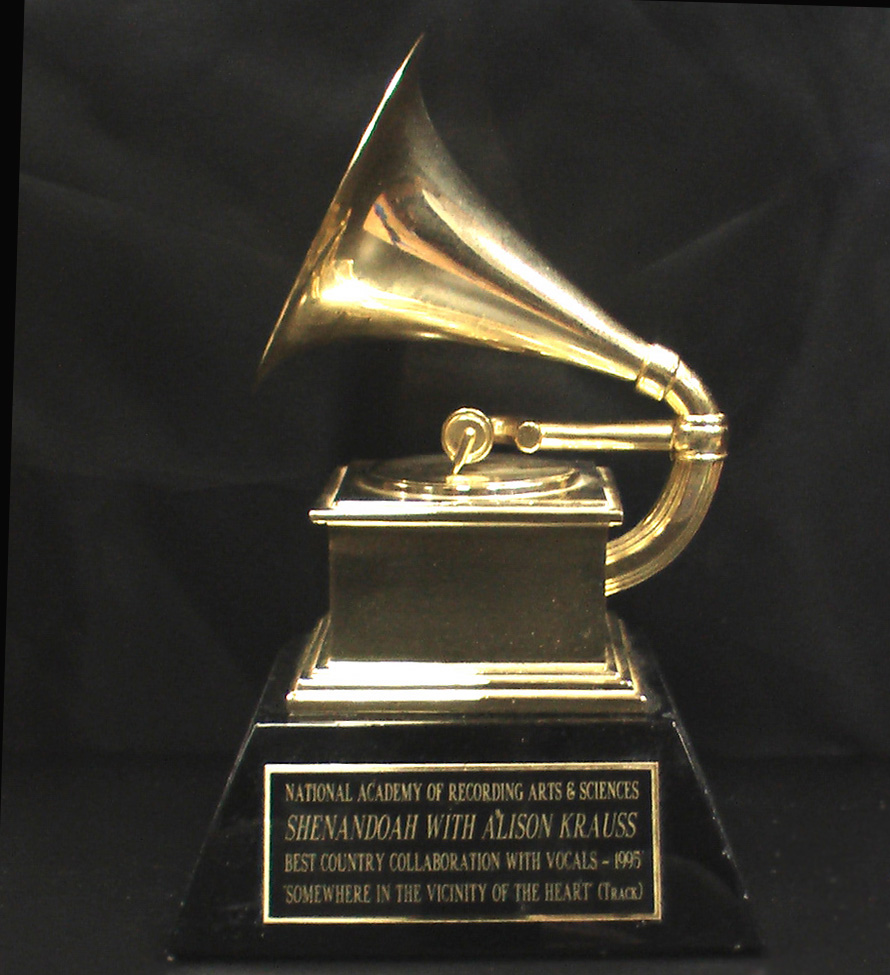 The Grammy Award nominations were announced, and the Best Musical Show Album contained nominations for Ain't Misbehavin', Hair, 9 to 5, Shrek and West Side Story.
Wicked sets a new record
Wicked hit a major milestone Thanksgiving weekend, becoming the first Broadway production to report sales of more than $2 million for a single week.
Musicals on the Silver Screen
Variety is reporting that "Shakespeare in Love" director John Madden is in talks to direct the film version of My Fair Lady with a screenplay by Emma Thompson. Keira Knightly and Daniel Craig have been rumored to star in the Cameron Mackintosh and Duncan Kenworthy produced movie musical.
Tony Award-winning actress Donna Murphy (Passion, The King and I) has joined the cast of the new Disney animated musical Rapunzel. Murphy will voice the role of the witch, alongside Mandy Moore and Zachary Levi. Academy Award-winning composer Alan Menken will compose and Byron Howard and Nathan Greno will direct.
Amateur rights available
Rights for the 2008 Tony Award winner for best musical, In the Heights, are now available through R&H Theatricals. For more information or to license the show, click here.
Musicals on Time's Top Ten of Everything list
Time Magazine unveiled its "The Top 10 Everything of 2009," rating news, entertainment, pop culture and more. Ragtime, Finian's Rainbow and Fela! all appeared on the "Top 10 Plays and Musicals" list and Marion Cotillard on the "Top 10 Movie Performances" list for her turn in the film version of Nine.
New equity leadership
Actors' Equity Association announced Dec. 11 that Mark S. Zimmerman has resigned as president, effective immediately. Equity's vice president Paige Price will now carry out the duties of the president until a new president is elected.
Touring soon
Dreamgirls concludes its Harlem run Dec. 12 prior to embarking on a national tour. The production, starring Moya Angela, Syesha Mercado, Adrienne Warren, Margaret Hoffman, Chaz Lamar Shepherd, Chester Gregory, Trevon Davis and Milton Craig Nealy was directed by Robert Longbottom (Side Show, Flower Drum Song, Bye Bye Birdie), who co-choreographed with Emmy-nominated hip-hop artist Shane Sparks.