Dishing out daily (or almost daily) Broadway musical news and gossip. The companion site to The Broadway Musical Home (broadwaymusicalhome.com), a directory of Broadway musicals with the story, songs, merchandise, video clips, lyrics, tickets, rights & awards for almost 200 shows.
Archive for Tom Wopat
The reviews for Sondheim on Sondheim are in and though they adore Barbara Cook and hearing from the man himself, the critics were underwhelmed. It's a show for folks who worship Sondheim – a crowd that will eat up anything touched by the man – but for those who don't see him as "God," the poor arrangements, pacing and heavy-handedness may leave them wanting more.
New York Post
Thank God for Stephen Sondheim. Not just for his songs, but for his running commentary, which punctuates the new revue "Sondheim on Sondheim" at regular intervals. Funny, informative, occasionally self-deprecating and often deeply touching, his insights — shown on moving video screens — have more life than the wan performances onstage. Indeed, even with such skilled interpreters as Barbara Cook and Vanessa Williams on board, the numbers flatline. The visuals are theater, the music is glorified cabaret. Read the full review.
The Wall Street Journal
In addition to being a great songwriter, Stephen Sondheim is the object of a cult, the members of which are gathering nightly at Studio 54 to take part in a religious ceremony disguised as a revue… The handsomely mounted results suggest a cross between a PBS documentary and a lecture-recital and at times are almost as interesting, though the galvanizing presence of Barbara Cook (who is returning to Broadway after a 37-year absence) and the ever-excellent Tom Wopat helps to keep the ball rolling. Read the full review.
New York Times
"Sondheim on Sondheim" … is a chipper, haphazard anthology show that blends live performance of Sondheim songs with archival video footage and taped interviews with Himself. Conceived and directed by James Lapine, Mr. Sondheim's frequent (and, to me, best) collaborator over the years, this somewhat jittery production never quite finds a sustained tone, a natural rhythm or even a logical sense of sequence. It does, however, have a polished and likable eight-member cast (that includes Tom Wopat, Vanessa Williams and the great Barbara Cook); a savory selection of Sondheim material that never made it to Broadway as well as canonic standards; and heaping spoonfuls of insider dope about the creation of shows like "Company" and "Follies" and the changes they underwent on the road. And then there is Mr. Sondheim, who appears in appropriately larger-than-life form on artistically arranged monitors, typically concealing as much as he reveals in quick takes of self-portraiture. Read the full review.
TheaterMania
Unfortunately, much of the show's first act borders on the offensive in the way it often features annoying too-cute medleys and otherwise ill-reconceived approaches to Sondheim's work. In the considerably better second act, however, the singers are allowed to warble most of their gorgeous material in a more rewarding fashion. Cook — whose glorious soprano is marked nowadays by tarnished glory — delivers "In Buddy's Eyes" and "Send in the Clowns" as if giving a master-class in the art of music-comedy interpretation… For many audience members, Sondheim talking about himself — easily and articulately as it happens – is the show's major selling-point. Read the full review.
Time Out New York
Is it a live PBS documentary about Stephen Sondheim, with vocal illustrations? Or is it a revue of Sondheim's peerless catalog, with annotations from the author? And if the latter, is it meant to proselytize to neophytes, or to preach to Sondheim's existing congregation? Some of the show…seems clearly aimed at the cognoscenti… On the other hand, if the show is being pitched to those best equipped to catch it, then what can explain some of the cheesier industrial-style staging and college-singing-group arrangements—or, for that matter, the central casting?… Frustrations notwithstanding, Sondheim on Sondheim remains an enjoyable evening at the theater. Read the full review.
New York Magazine
Have you ever been to an office retirement bash, one of those extravaganzas set up for a company's beloved founder?… Well, blow that event up to Broadway scale, and you get Sondheim on Sondheim, a celebration of the musical theater's greatest composer and lyricist. It's a light revue assembled by his longtime collaborator James Lapine, one in which the composer himself introduces most of the songs, VH1 Storytellers style, in onscreen snippets projected behind the performers. If you are even slightly inclined toward Sondheimianism, you will find yourself comfy and cozy here, but you won't be challenged much either. If you're a hater, you will likely find yourself only partway persuaded of his greatness. And if you're really deep into the cult, you've heard all the anecdotes before—but I doubt that you'll mind one more go-around. Read the full review.
Los Angeles Times
Barbara Cook brings her shimmering timelessness to "Sondheim on Sondheim," a full-scale (if seldom full-throttle) celebration of our greatest living musical theater songwriter…Conceived and directed by James Lapine…this latest salute is a peculiar hybrid, part video documentary, part elegantly mounted revue. But basically, it's an entertainment for hard-core Sondheim fanatics who would rather hear the Ethel Merman song that was cut from "Gypsy" than the classic numbers that remain. If you're a connoisseur of the more obscure reaches of the catalog and thrill at the prospect of getting a behind-the-scenes tour of the music by the master himself, this is the show for you. Read the full review.
The Associated Press
There are a lot of wonderful moments, some intensely personal, in "Sondheim on Sondheim," the Roundabout Theatre Company's revelatory revue celebrating Stephen Sondheim's theatrical career. But nothing quite tops other cast members sitting quietly on stage and listening to Barbara Cook sing "Send in the Clowns." Cook's exquisite rendition of Sondheim's best-known song demonstrates the essence of musical theater: an expert performer capturing the emotional truth found in a perfect blending of words and music. Read the full review.
Backstage
Musical plays are easy; revues are hard. You still have to satisfy all those pesky Aristotelian needs, but you don't have story and character to help you out. Fortunately, conceiver-director James Lapine has come up with a fertile premise for "Sondheim on Sondheim": the great man comes to us. Who wouldn't want to spend an evening with Broadway's musical-theater Shakespeare discussing his work and dishing about his experiences? Through the magic of Peter Flaherty's video design, imaginatively integrated with Beowulf Borritt's gorgeous abstract set based on rectangular shapes suggestive of Scrabble tiles, "Sondheim" engages and entrances as much through the songwriter's chatty, intimate patter as through the top-drawer performances of the gifted eight-person cast. The resulting show is wise, warm, witty, and entirely wonderful. Read the full review.
A lot has been happening on Broadway these last few weeks. Here are the biggest of the announcements:
Closing soon
Bye Bye Birdie has offically announced that it will play its final performance on Jan 24. Though technically an extension of its limited run, many had expected this expensive production to run much longer, and producers are definitely walking away with losses.
RUMOR: Michael Riedel of the New York Post is saying things aren't looking good for Broadway's Ragtime: "Officially, the producers say, 'there are no plans to close at this time.' Unofficially, it's likely to close Jan. 3 at a total loss, several production sources say."
Though not Broadway, this one is a big blow for NYC theatre. Altar Boyz, the longest running Off-Broadway musical to open in more than a decade (the 9th longest of all time), will play its final performance at New World Stages on Sunday, January 10th at 7:30 PM.
Opening soon
Million Dollar Quartet will officially begin previews at the Nederlander Theatre on March 13, 2010 and open on April 11, 2010. The Broadway production will be independent of the Chicago company, which will continue there. Broadway casting has not yet been announced.
All About Me, which had announced an opening in a few months at the John Golden Theatre, will instead take over Henry Miller's Theatre now that Bye Bye Birdie is vacating.
Producer Ken Davenport has announced that Stephen Schwartz's Godspell, which had been scheduled to begin previews at the Ethel Barrymore Theatre in September 2008, is now aiming for a Broadway bow during the 2010-11 season. The revival will be directed by Daniel Goldstein. No casting has yet been announced.
Cast albums
PS Classics and Nonesuch will team to release the new Broadway cast album of Stephen Sondheim's A Little Night Music. The cast of the Trevor Nunn-directed revival will record the album Jan. 4, 2010. No release date has yet been announced.
The cast album for the Broadway revival of Finian's Rainbow will be available on Feb. 2, 2010 (though the disc will be at the St. James Theatre three weeks before that). The new Broadway cast album will be produced by PS Classics.
Broadway's Memphis has recorded a cast album with Delray Records. The national release will be announced shortly, but in the meantime fans may purchase it at the Shubert Theatre where the musical opened in October.
Broadway casting announcements
Corbin Bleu of High School Musical fame is going to play the role of Usnavi in In the Heights starting January 25th. Regarding the casting (which has met with a lot of nay-saying online), Lin-Manuel Miranda had this to say:
Javi is amazing. Jon Rua is too.
Michael Balderrama makes the drama ring true.
They're big footsteps; I wrote a really big shoe.
This one is Lin-approved: Mr. Corbin Bleu.
Producers have announced that the Broadway production of Sondheim on Sondheim, opening April 22, will star Barbara Cook, Vanessa Williams, Tom Wopat, Leslie Kritzer, Norm Lewis, Euan Morton and Matthew Scott.
Kelsey Grammer has signed on to star in the Broadway musical La Cage Aux Folles, as Georges. He will star alongside Douglas Hodge, who will continue in the role of Albin, the drag queen star, which he played to critical acclaim in London. The revival opens on April 18, 2010 at the Longacre Theatre.
Matt Cavenaugh will play his last performance as Tony in West Side Story on Dec. 13. His understudy Matthew Hydzik will resume the role on Dec. 15.
Broadway's Mary Poppins welcomes Valerie Boyle to the role of household cook Mrs. Brill Dec. 4 and Tony nominee Jonathan Freeman to the company on Dec. 12 at the New Amsterdam Theatre.
Destiny's Child member Michelle Williams will join the musical Chicago on Broadway starting Feb. 8. Williams is slated to star as Roxie Hart in the production until mid-April.
Grammy-nominated cast albums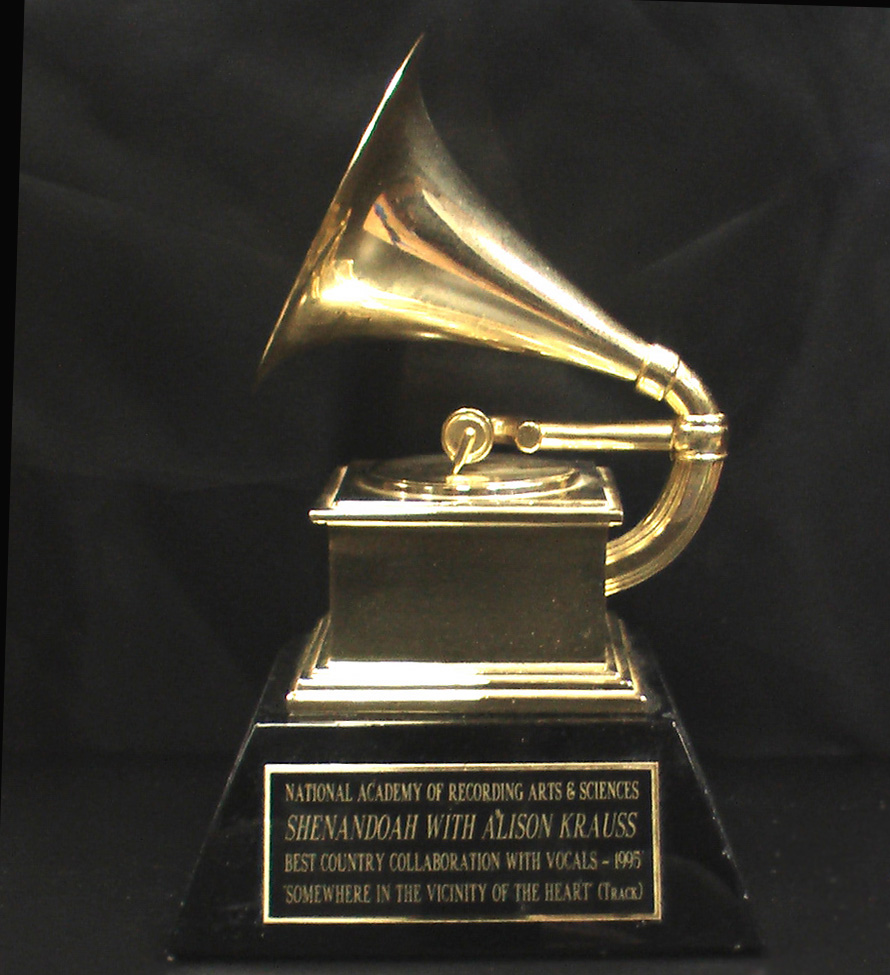 The Grammy Award nominations were announced, and the Best Musical Show Album contained nominations for Ain't Misbehavin', Hair, 9 to 5, Shrek and West Side Story.
Wicked sets a new record
Wicked hit a major milestone Thanksgiving weekend, becoming the first Broadway production to report sales of more than $2 million for a single week.
Musicals on the Silver Screen
Variety is reporting that "Shakespeare in Love" director John Madden is in talks to direct the film version of My Fair Lady with a screenplay by Emma Thompson. Keira Knightly and Daniel Craig have been rumored to star in the Cameron Mackintosh and Duncan Kenworthy produced movie musical.
Tony Award-winning actress Donna Murphy (Passion, The King and I) has joined the cast of the new Disney animated musical Rapunzel. Murphy will voice the role of the witch, alongside Mandy Moore and Zachary Levi. Academy Award-winning composer Alan Menken will compose and Byron Howard and Nathan Greno will direct.
Amateur rights available
Rights for the 2008 Tony Award winner for best musical, In the Heights, are now available through R&H Theatricals. For more information or to license the show, click here.
Musicals on Time's Top Ten of Everything list
Time Magazine unveiled its "The Top 10 Everything of 2009," rating news, entertainment, pop culture and more. Ragtime, Finian's Rainbow and Fela! all appeared on the "Top 10 Plays and Musicals" list and Marion Cotillard on the "Top 10 Movie Performances" list for her turn in the film version of Nine.
New equity leadership
Actors' Equity Association announced Dec. 11 that Mark S. Zimmerman has resigned as president, effective immediately. Equity's vice president Paige Price will now carry out the duties of the president until a new president is elected.
Touring soon
Dreamgirls concludes its Harlem run Dec. 12 prior to embarking on a national tour. The production, starring Moya Angela, Syesha Mercado, Adrienne Warren, Margaret Hoffman, Chaz Lamar Shepherd, Chester Gregory, Trevon Davis and Milton Craig Nealy was directed by Robert Longbottom (Side Show, Flower Drum Song, Bye Bye Birdie), who co-choreographed with Emmy-nominated hip-hop artist Shane Sparks.
Found some footage of the new Catch Me if You Can musical on youtube and just had to share!
Aaron Tveit as Frank Abagnale, Jr
Norbert Leo Butz as Carl Hanrady